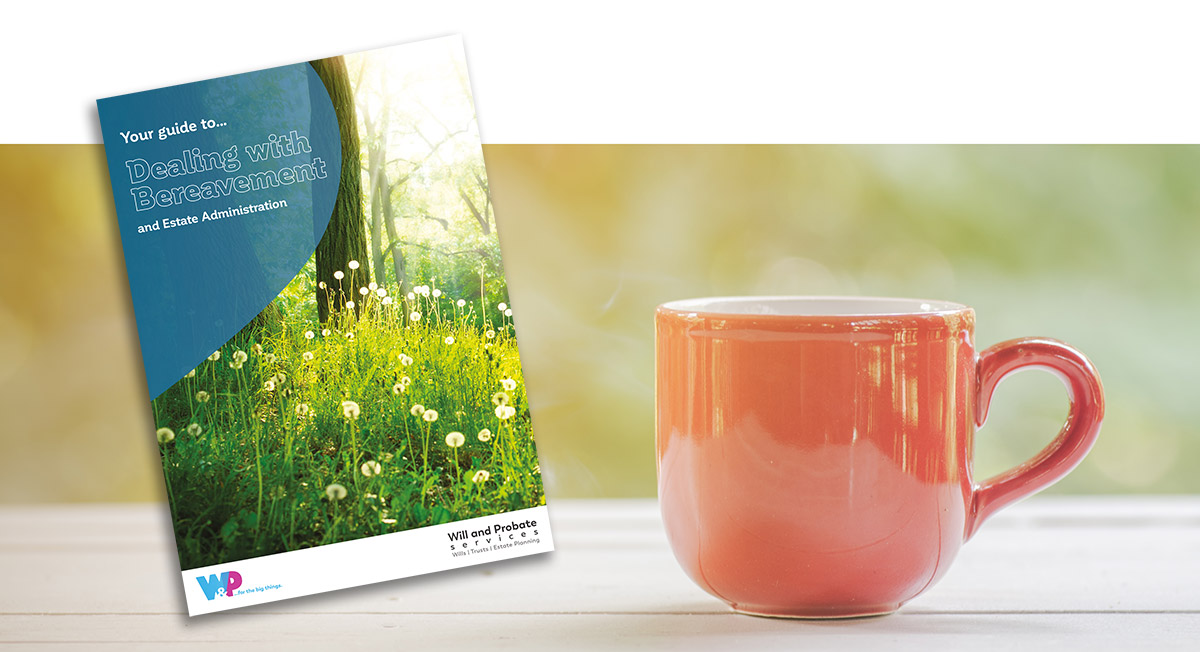 Download Our Bereavement Handbook
Bereavement is highly personal and there's no formula for how to deal with it. Even if you've been bereaved before, you won't necessarily deal with each loss in the same way. However, there are recognisable reactions and emotions many of us experience
when someone close to us dies. Our Bereavement Handbook gives you some idea about the range of experiences many people go through after they've lost someone. As far as possible, the information given in this guide is applicable across the UK.
You might not want to do too much too soon, but there are things that need to be done in the first few days after someone dies. In this guide, we go through all the important tasks you need to start with plus some handy information on the Laws of Intestacy.
Call
0800 612 4512 if you need advice
If you find any of the information or tasks outlined in the handbook overwhelming and need advice, please don't hesitate to call our team, Our first consultation is free and we can help you decide on the best way to proceed.
"Our circumstances were complex – or so we thought. Nick worked with us to identify the best options for our estate."